The next time you sit down to your lasagna , salad with greens, fruits and cheese, or smoothie with yogurt and fruit – thank the dairy farmers and produce growers. They feed the need, take heed with the care of their animals and are stewards of the soil and seed. And they are all about the "conservation- conversation" embracing technology to maximize milk and crop production while minimizing environmental destruction.
Thank farmers for their hard work, consistent care and compassion to protect their fields and herds and their willingness to collaborate and create craveable foods that put the wealth on our refrigerator and pantry shelf.
I have had the opportunity to tour many fields and dairy farms and am highlighting a visit to the Pacific Coast Producers where tomatoes go from field to can in a very short time span to preserve nutrients, quality and flavor. On a visit with prune growers, I learned how and why the plums go from fresh to dry.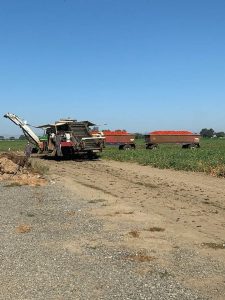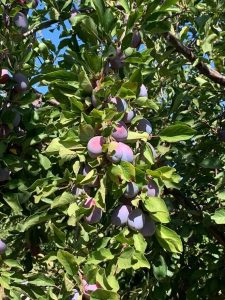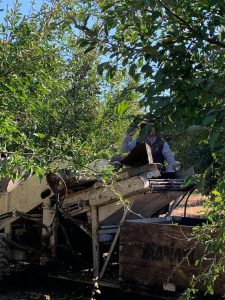 Dairy farmers not only tend to their herds but the land. From recycling, repurposing and anaerobic digesters, dairy farms are increasing efficiency and self-sufficiency. Environmentally sustainable producers of nutritious and delicious foods that we love.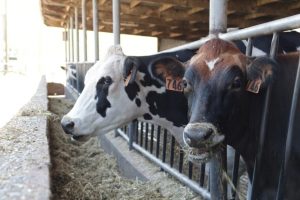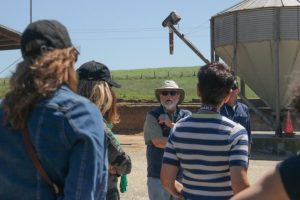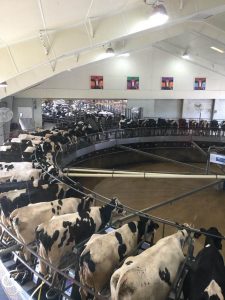 I am sharing these two dishes inspired from farm tours. Reach across the aisles with a caprese salad featuring the creamy goodness of fresh mozzarella, savory canned tomatoes, spicy arugula, juicy watermelon and crunchy garbanzo beans tossed with Balsamic vinegar and olive oil. Using canned and dried produce makes this a dish to enjoy year round. When melon is not in season, swap in canned peaches or pears, or even fresh apples, oranges or grapefruit wedges.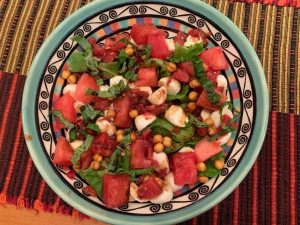 NOODLE PUDDING
Food is comfort. This tasty combo of noodles, dairy and prunes makes me remember my grandmother, Nana Polly. Sweet, creamy, crunchy deliciousness. Like a fleece blanket for the tummy- cozy on up and enjoy!
INGREDIENTS
½ pound fine egg noodles
2 TBSP melted butter
1 cup plain Greek yogurt, reduced fat
1 cup small curd cottage cheese 2% fat
3 eggs,
1 tsp vanilla
¼ cup sugar
1/3 cup prune puree*
½ cup 2% milk
½ cup diced prunes
PRUNE PUREE
2/3 cup pitted prunes
3 TBSP hot water
Puree in blender or food processor until smooth
TOPPING
½ cup chopped slivered almonds
¼ tsp sugar
¼ tsp cinnamon
Mix together in a small bowl and set aside.
DIRECTIONS
Boil 3 cups of fine noodles in 2 quarts boiling water for 3-4 minutes or until done. Drain and set aside. In a blender or food processor, blend the eggs, Greek yogurt, cottage cheese, prune puree, melted butter, ¼ cup sugar, vanilla and milk until smooth. Stir in the prune pieces. Stir the noodles into the egg mixture and pour into a buttered 9 x 13 pan. Sprinkle on the almond topping. Bake for 30 minutes or until a toothpick inserted in the center comes out clean.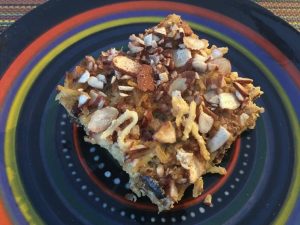 #Haveaplantwithdairy